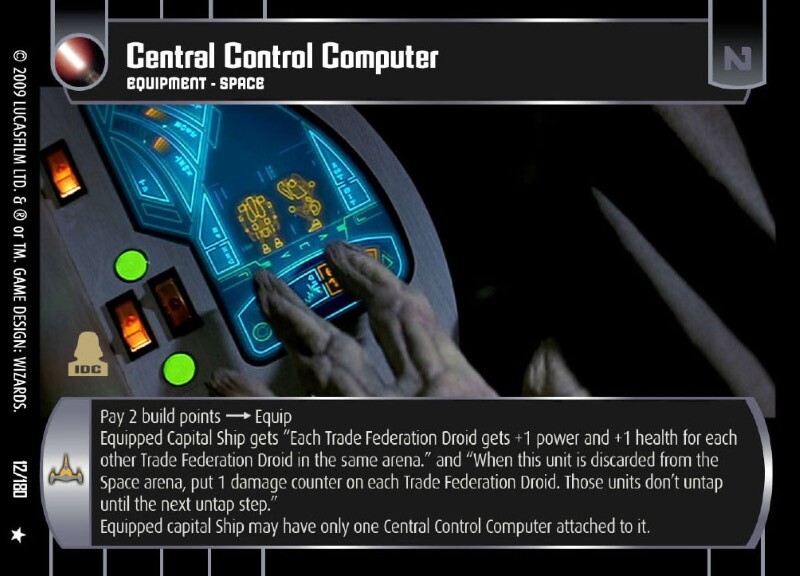 ---
---
---
---
---
---
---
---
---
---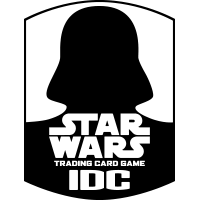 ---
Card Text
Pay 2 build points Equip
Equipped Capital Ship gets "Each Trade Federation Droid gets 'This unit gets +1 power and +1 health for each other unit that has the same subtype as this unit in the same arena.' and 'When this unit is discarded from the Space arena, put 1 damage counter on each Trade Federation Droid, and those Trade Federation Droids don't untap during the next untap step.'"
Equipped Capital Ship may have only one Central Control Computer attached to it.
---
---
Keywords
Equip

Equip:

A selective effect on Equipment activated during the build step that means, "Attach this Equipment to a unit. Play only during your build step." You can pay the Equip cost only once per turn.