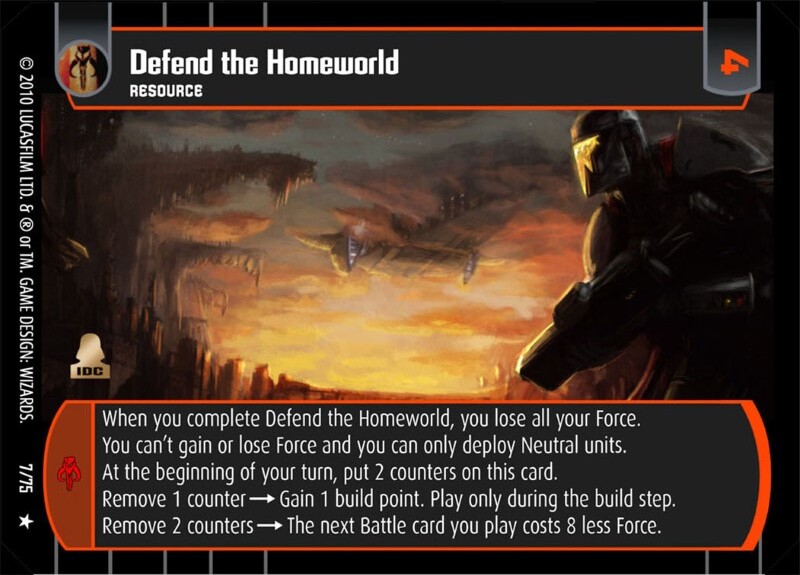 ---
---
---
---
---
---
---
---
---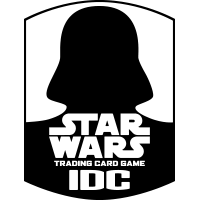 ---
Card Text
When you complete Defend the Homeworld, you lose all your Force.
You can't gain or lose Force and you can only deploy Neutral units.
At the beginning of your turn, put 2 counters on this card.
Remove 1 counter Gain 1 build point. Play only during the build step.
Remove 2 counters The next Battle card you play costs 8 less Force.
---
---