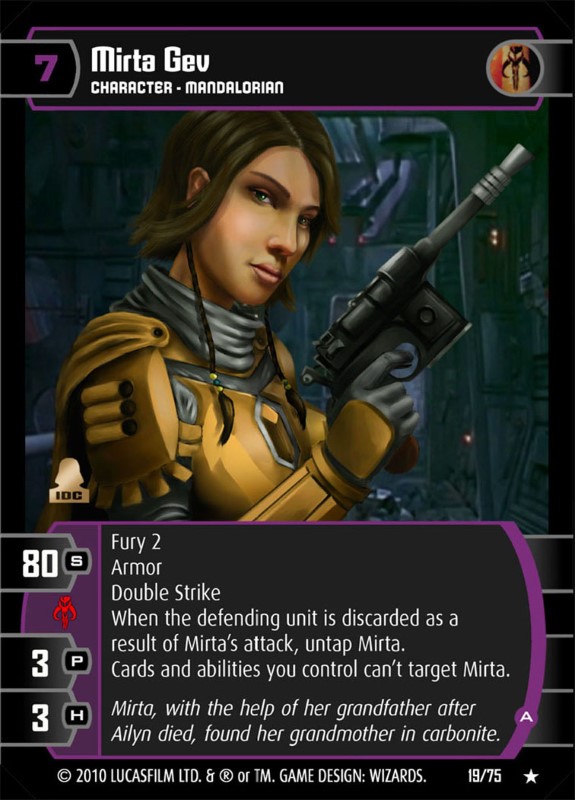 ---
---
---
---
---
---
---
---
---
---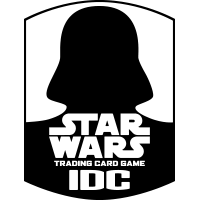 ---
Card Text
Fury 2
Armor
Double Strike
When the defending unit is discarded as a result of Mirta's attack, untap Mirta.
Cards and abilities you control can't target Mirta.
---
---
Keywords
Armor

Armor:

An isolated, static ability that means, "This unit can only be hit on a roll of 5 or more." Armor works against dice of damage and attack dice. It redefines what die roll is required to hit a unit. It doesn't modify the die roll like Accuracy. A unit with Accuracy 1 attacking a unit with Armor hits with 4's, 5's, and 6's.

Double Strike

Double Strike:

An isolated, static ability played after the attack end POP that means, "You may choose a unit that this unit can attack. This unit attacks that unit. Play only if this unit just attacked and only if it tapped for that attack." The unit must tap for the first attack, not the second. If it untaps, it may double strike again. Double Strike doesn't allow you to attack your own units.

Fury

Fury X:

A cumulative ability triggered by the initial dice roll that means, "When you roll at least one natural four with this unit's attack dice before re-roll, roll X additional attack dice." Only the first natural "4" counts. A four rolled after re-roll doesn't matter. If your unit gets the Fury ability after you roll attack dice, it's too late to roll additional attack dice. Fury applies only to dice rolled for an attack, not to dice rolls for abilities like Retaliate. Accuracy can't increase the die roll to a natural "4."
---