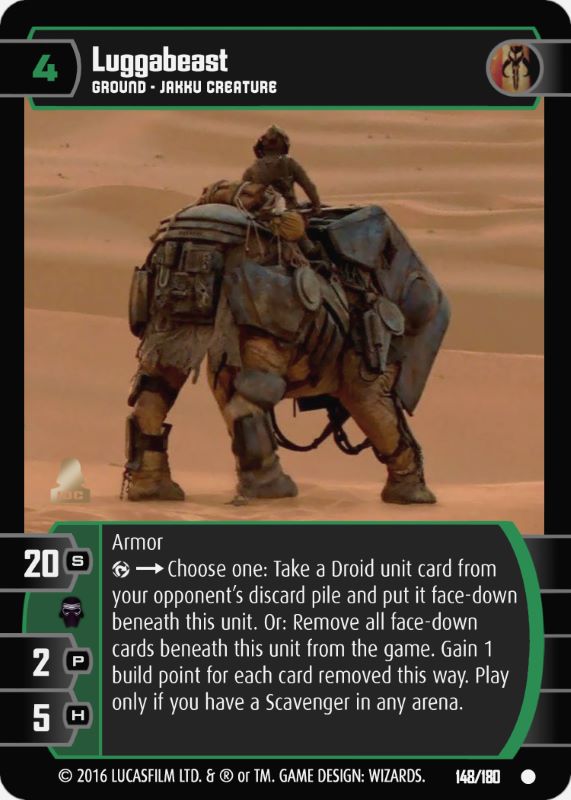 ---
---
---
---
---
---
---
---
---
---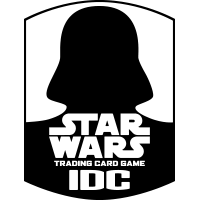 ---
Card Text
Armor
Choose one: Take a Droid unit card from your opponent's discard pile and put it face-down beneath this unit. Or: Remove all face-down cards beneath this unit from the game. Gain 1 build point for each card removed this way. Play only if you have a Scavenger in any arena.
---
---
Keywords
Armor

Armor:

An isolated, static ability that means, "This unit can only be hit on a roll of 5 or more." Armor works against dice of damage and attack dice. It redefines what die roll is required to hit a unit. It doesn't modify the die roll like Accuracy. A unit with Accuracy 1 attacking a unit with Armor hits with 4's, 5's, and 6's.

Avenge

Avenge X:

A cumulative, triggered ability that means, "Whenever damage from an attacking unit causes one of your other units in the same arena as this unit to be discarded, this unit does X dice of damage to the attacking unit when the attack ends."