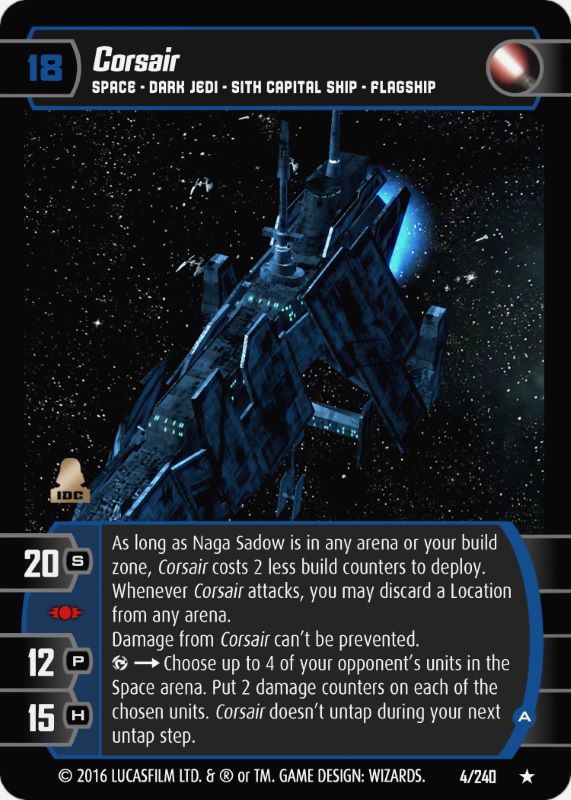 ---
---
---
---
---
---
---
---
---
---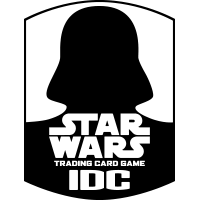 ---
Card Text
As long as Naga Sadow is in any arena or your build zone, Corsair costs 2 less build counters to deploy.
Whenever Corsair attacks, you may discard a Location from any arena.
Damage from Corsair can't be prevented.
Choose up to 4 of your opponent's units in the Space arena. Put 2 damage counters on each of the chosen units. Corsair doesn't untap during your next untap step.
---
---