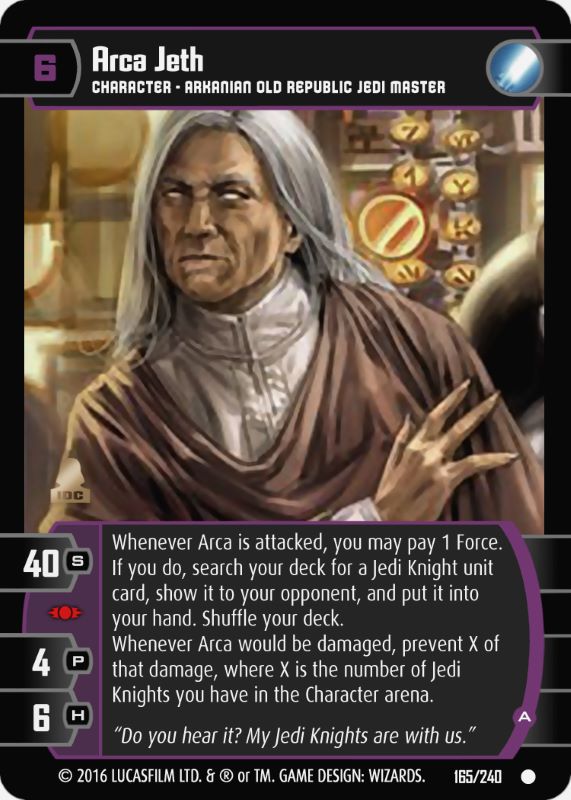 ---
---
---
---
---
---
---
---
---
---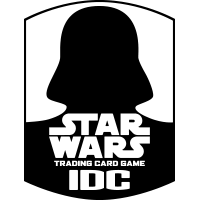 ---
Card Text
Whenever Arca is attacked, you may pay 1 Force.
If you do, search your deck for a Jedi Knight unit card, show it to your opponent, and put it into your hand. Shuffle your deck.
Whenever Arca would be damaged, prevent X of that damage, where X is the number of Jedi Knights you have in the Character arena.
---