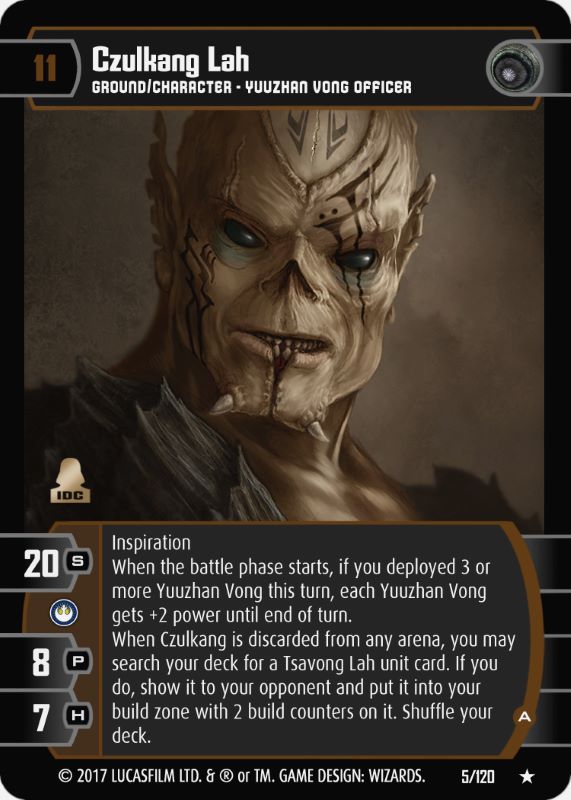 ---
---
---
---
---
---
---
---
---
---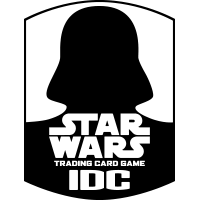 ---
Card Text
Inspiration
When the battle phase starts, if you deployed 3 or more Yuuzhan Vong this turn, each Yuuzhan Vong gets +2 power until end of turn.
When Czulkang is discarded from any arena, you may search your deck for a Tsavong Lah unit card. If you do, show it to your opponent and put it into your build zone with 2 build counters on it. Shuffle your deck.
---
---
Keywords
Inspiration

Inspiration:

An isolated, static ability that means, "Each of your other units in this arena gets +10 speed, +1 power, and +1 health."