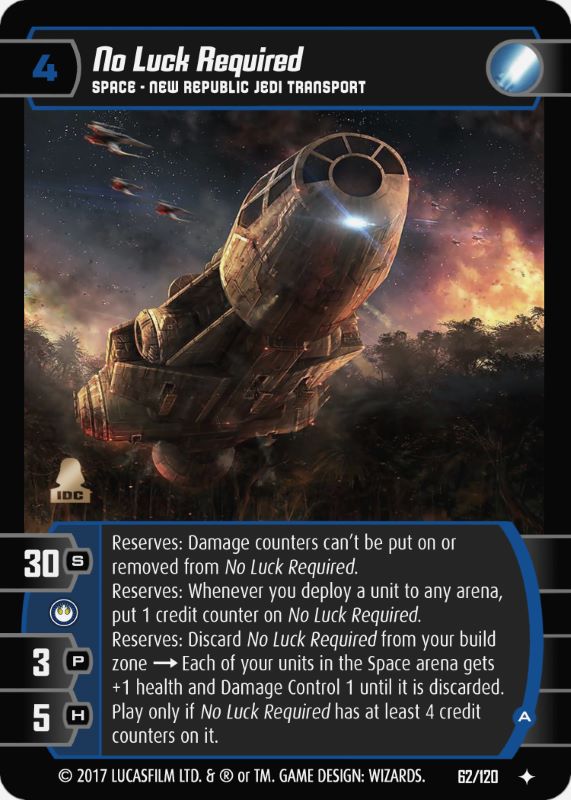 ---
---
---
---
---
---
---
---
---
---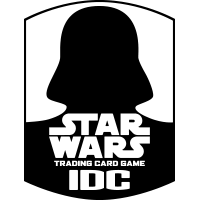 ---
Card Text
Reserves: Damage counters can't be put on or removed from No Luck required.
Reserves: Whenever you deploy a unit to any arena, put 1 credit counter on No Luck Required.
Reserves: Discard No Luck Required from your build zone Each of your units in the Space arena gets +1 health and Damage Control 1 until it is discarded. Play only if No Luck Required has at least 4 credit counters on it.
---
---
Keywords
Damage Control

Damage Control X:

A cumulative, triggered ability that means, "When your build step starts, you may remove up to X damage counters from this unit."

Reserves

Reserves: [Ability]:

A layered, static ability that means, "The following ability works while, and only while, it's in the build zone." The granted ability remains to be the ability of its type. (For example, activated abilities granted by Reserves may be disrupted.)