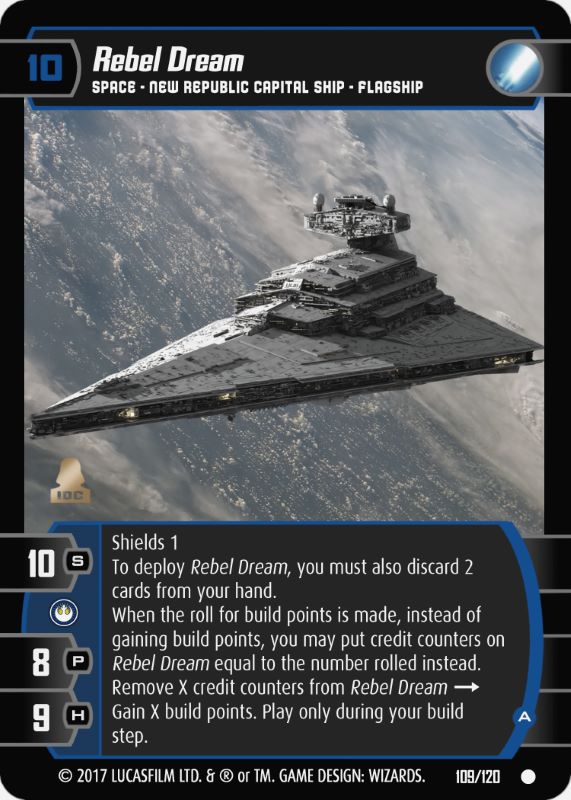 ---
---
---
---
---
---
---
---
---
---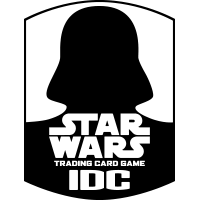 ---
Card Text
Shields 1
To deploy Rebel Dream, you must also discard 2 cards from your hand.
when the roll for build points is made, instead of gaining build points, you may put credit counters on Rebel Dream equal to the number rolled instead.
Remove X credit counters from Rebel Dream Gain X build points. Play only during your build step.
---
---
Keywords
Shields

Shields X:

A cumulative, static ability that means, "The attacking unit gets –X power against this unit." Shields only matters when attack dice are rolled. If you give a unit Shields after your opponent has rolled for damage, it doesn't affect the roll.