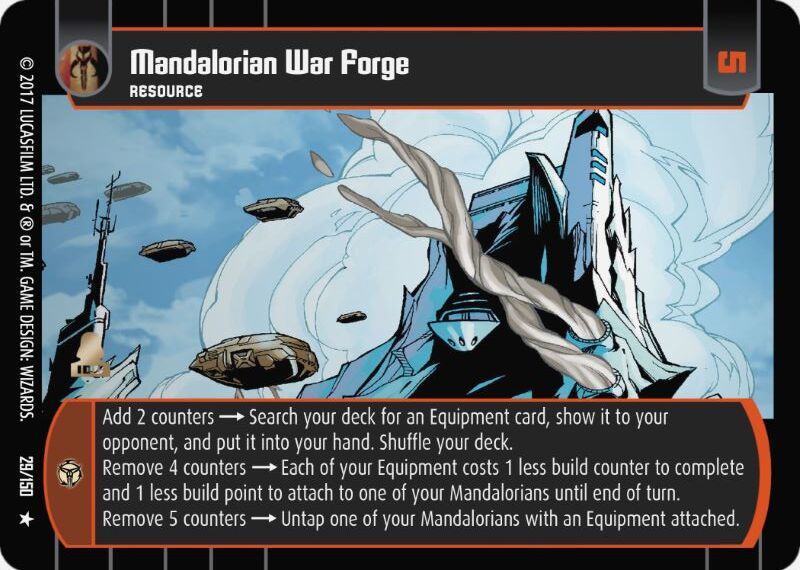 ---
---
---
---
---
---
---
---
---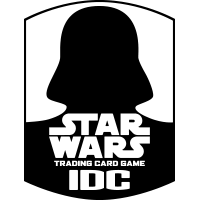 ---
Card Text
Add 2 counters Search your deck for an Equipment card, show it to your opponent, and put it into your hand. Shuffle your deck.
Remove 4 counters Each of your Equipment costs 1 less build counter to complete and 1 less build point to attach to one of your Mandalorians until end of turn.
Remove 5 counters Untap one of your Mandalorians with an Equipment attached.
---
---