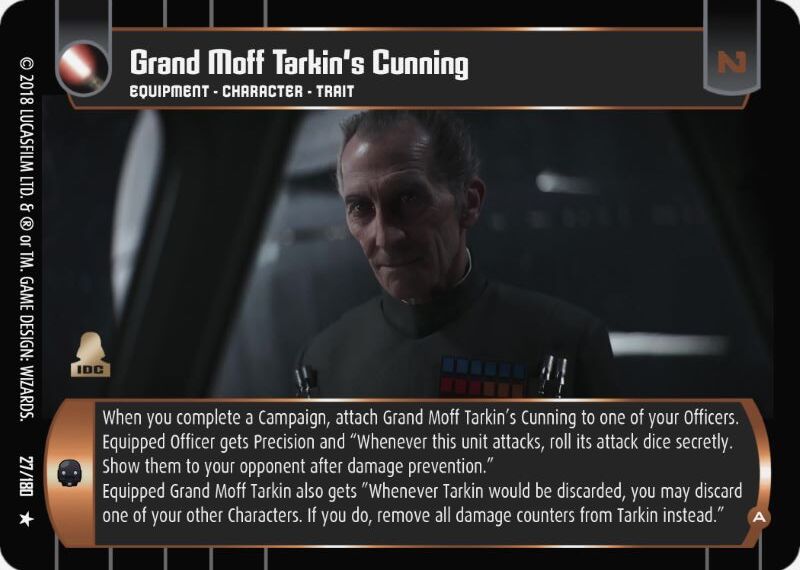 ---
---
---
---
---
---
---
---
---
---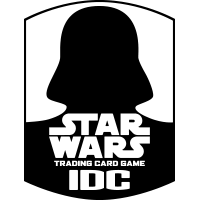 ---
Card Text
When you complete a Campaign, attach Grand Moff Tarkin's Cunning to one of your Officers.
Equipped Officer gets Precision and "Whenever this unit attacks, roll its attack dice secretly. Show them to your opponent after damage prevention."
Equipped Grand Moff Tarkin also gets "Whenever Tarkin would be discarded, you may discard one of your other Characters. If you do, remove all damage counters from Tarkin instead."
---
---
Keywords
Precision

Precision:

An isolated, static ability that means, "This unit cannot be intercepted." An attacking unit with Precision cannot have the target of its attack changed by a unit with the Intercept ability. "Elude" is the former name of this keyword. Treat any unit with Elude as if it has Precision instead.
---