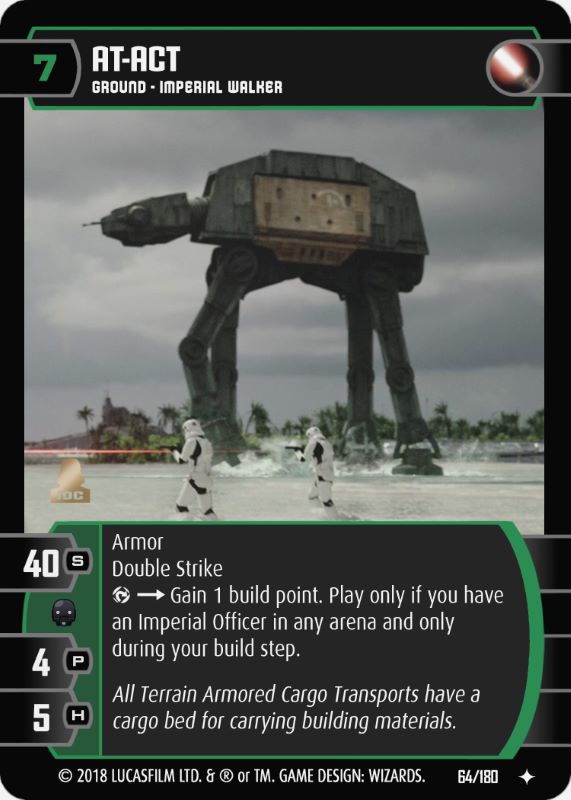 ---
---
---
---
---
---
---
---
---
---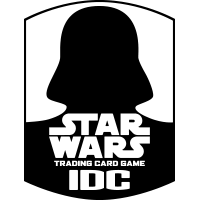 ---
Card Text
Armor
Double Strike
Gain 1 build point. Play only if you have an Imperial Officer in any arena and only during your build step.
---
---
Keywords
Armor

Armor:

An isolated, static ability that means, "This unit can only be hit on a roll of 5 or more." Armor works against dice of damage and attack dice. It redefines what die roll is required to hit a unit. It doesn't modify the die roll like Accuracy. A unit with Accuracy 1 attacking a unit with Armor hits with 4's, 5's, and 6's.

Double Strike

Double Strike:

An isolated, static ability played after the attack end POP that means, "You may choose a unit that this unit can attack. This unit attacks that unit. Play only if this unit just attacked and only if it tapped for that attack." The unit must tap for the first attack, not the second. If it untaps, it may double strike again. Double Strike doesn't allow you to attack your own units.
---