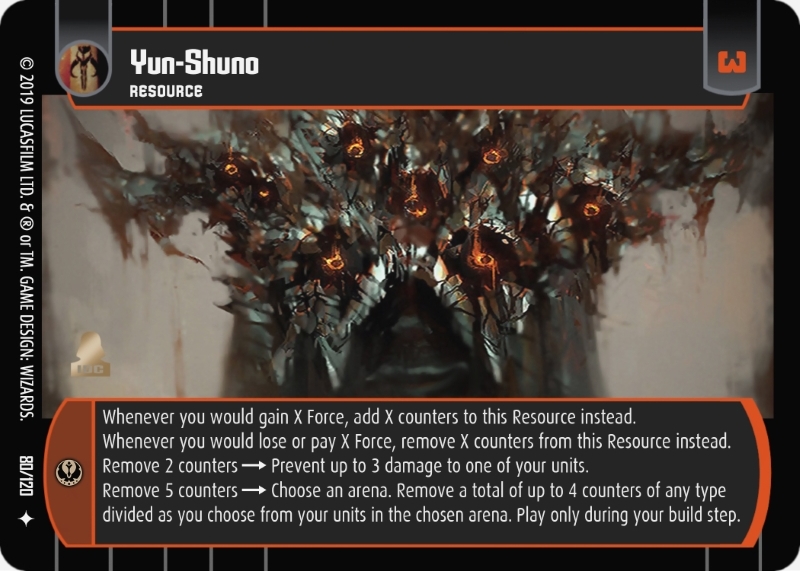 ---
---
---
---
---
---
---
---
---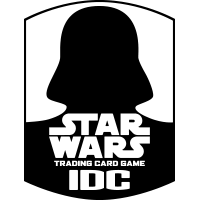 ---
Card Text
Whenever you gain X Force, add X counters to this Resource instead.| Whenever you would lose or pay X Force, remove X counters from this Resource instead.
Remove 2 counters Prevent up to 3 damage to one of your units.
Remove 5 counters Choose an arena. Remove a total of up to 4 counters of any type divided as you choose from your units in the chosen arena. Play only during your build step.
---