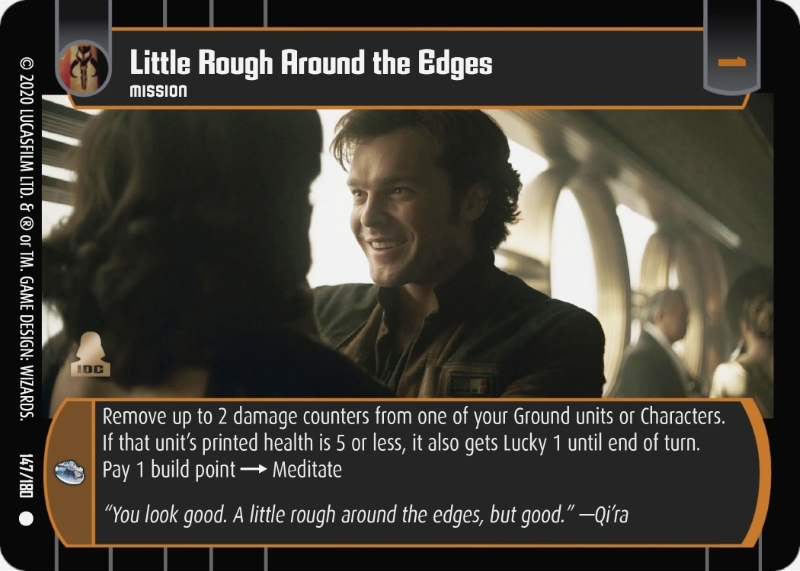 ---
---
---
---
---
---
---
---
---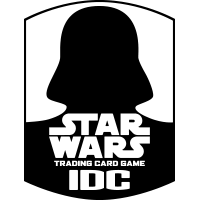 ---
Card Text
Remove up to 2 damage counters from one of your Ground units or Characters. If that unit's printed health is 5 or less, it also gets Lucky 1 until end of turn.
Pay 1 build point Meditate
---
---
Keywords
Lucky

Lucky X:

A cumulative, static ability that means, "Each time this unit attacks or is attacked, you may re-roll up to X of this unit's attack dice or have your opponent re-roll up to X attack dice against this unit." Both players can use Lucky effects according to the rules for POP chances. Lucky is used only once after all triggered re-roll effects resolve. You can't re-roll more dice than are rolled for the attack. You may choose to roll any number of dice up to the Lucky value.

Meditate

Meditate:

An isolated effect activated during a POP chance or your build step that means, "You may play this card from your discard pile without paying the printed cost. Play only during a POP chance or during your build step. When this card would be discarded, remove it from the game instead." Meditate can only be activated when the card is in your discard pile. Paying the Meditate activation cost means you don't pay the normal printed cost of the card.
---