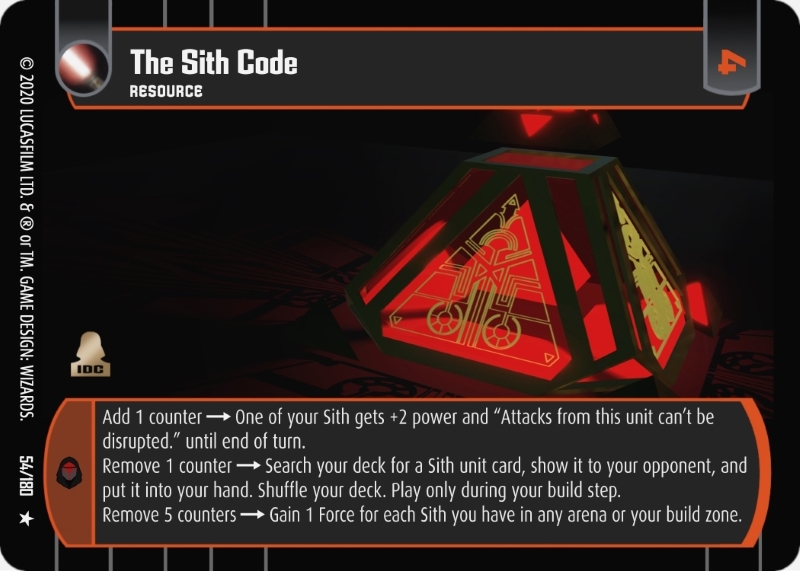 ---
---
---
---
---
---
---
---
---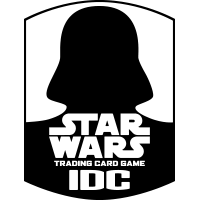 ---
Card Text
Add 1 counter One of your Sith gets +2 power and "Attacks from this unit can't be disrupted." until end of turn.
Remove 1 counter Search your deck for a Sith unit card, show it to your opponent, and put it into your hand. Shuffle your deck. Play only during your build step.
Remove 5 counters Gain 1 Force for each Sith you have in any arena or your build zone.
---