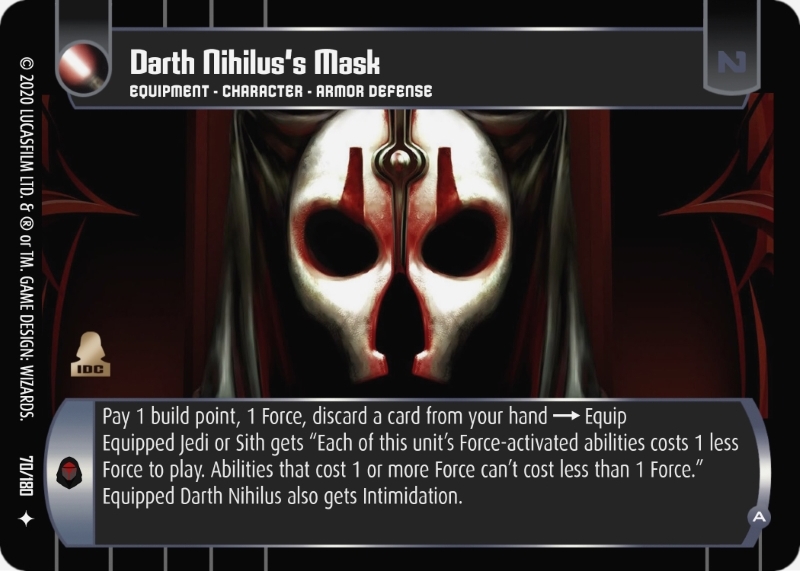 ---
---
---
---
---
---
---
---
---
---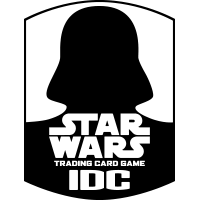 ---
Card Text
Pay 1 build point, 1 Force, discard a card from your hand Equip
Equipped Jedi or Sith gets "Each of this unit's Force-activated abilities costs 1 less Force to play. Abilities that cost 1 or more Force can't cost less than 1 Force."
Equipped Darth Nihilus also gets Intimidation.
---
---
Keywords
Equip

Equip:

A selective effect on Equipment activated during the build step that means, "Attach this Equipment to a unit. Play only during your build step." You can pay the Equip cost only once per turn.

Intimidation

Intimidation:

An isolated, static ability that means, "This unit gets +10 speed, +1 power, and +1 health for each of your opponent's units in this arena."