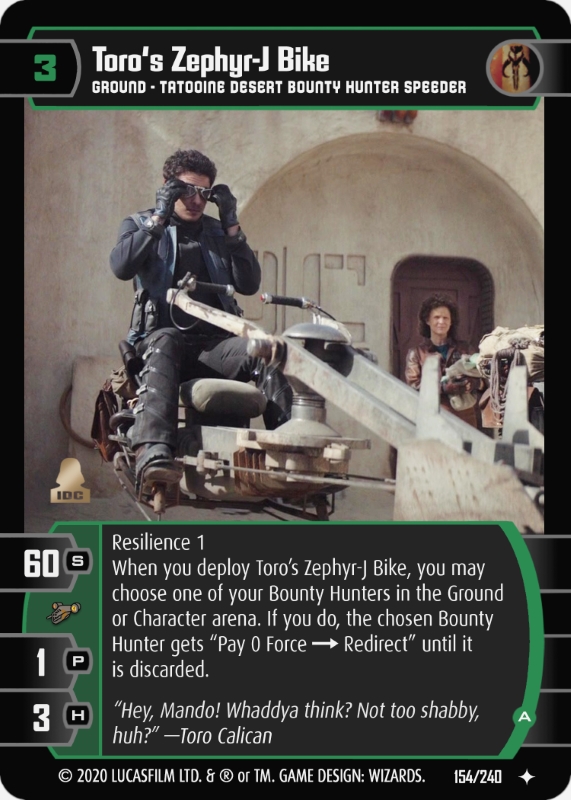 ---
---
---
---
---
---
---
---
---
---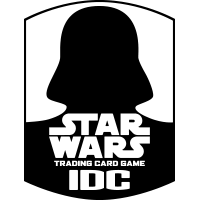 ---
Card Text
Resilience 1
When you deploy Toro's Zephyr-J Bike, you may choose one of your Bounty Hunters in the Ground or Character arena. If you do, the chosen Bounty Hunter gets "Pay 0 Force Redirect" until it is discarded.
---
---
Keywords
Bounty

Bounty: [bonus]:

A layered ability triggered during a unit discard that means, "When another unit is discarded by damage from this unit, you gain the following when your next build step starts." Bounty triggers even if the attacking unit leaves play. Bounty works in the build zone. You will gain the bounty even if the attacking unit is sent to the discard pile. The unit can't collect a bounty on itself.

Resilience

Resilience X:

A cumulative, static ability that means, "As long as this unit has at least X damage counters on it, it gets +X power."

Redirect

Redirect:

An activated ability that means, "If this unit is attacked, choose one of your other units that can be attacked and damaged in this arena. The attacking unit attacks the chosen unit instead." Precision will cut through Redirect just as it cuts through Intercept. However, there are cards that can cause a unit to lose Precision, or part of its game text.