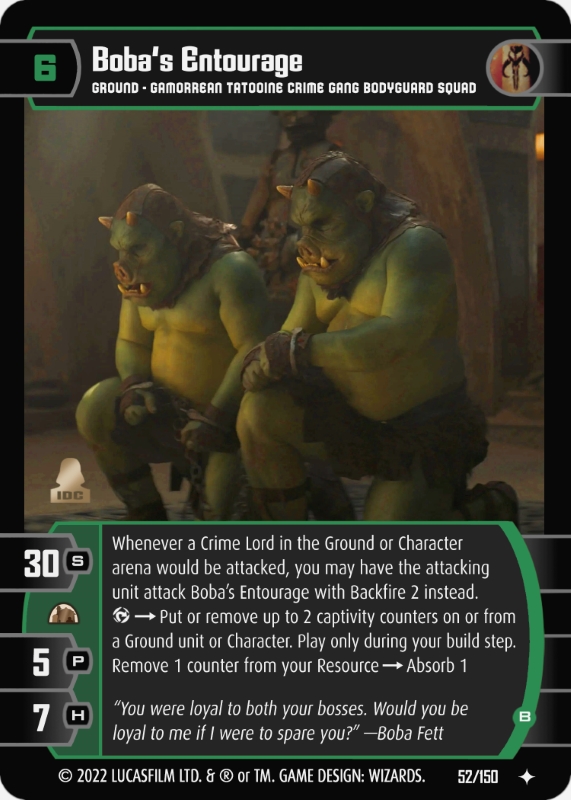 ---
---
---
---
---
---
---
---
---
---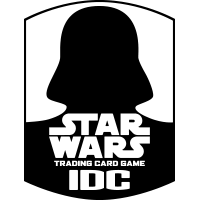 ---
Card Text
Whenever a Crime Lord in the Ground or Character arena would be attacked, you may have the attacking unit attack Boba's Entourage with Backfire 2 instead.
Put or remove up to 2 captivity counter on or from a Ground unit or Character. Play only during your build step.
Remove 1 counter from your Resource Absorb 1
---
---
Keywords
Backfire

Backfire X:

A cumulative ability triggered by the initial dice roll that means, "When you roll at least one natural three with this unit's attack dice before re-roll, this unit does X dice of damage to itself when the attack ends." Backfire applies only to dice rolled for an attack, not to dice rolls for abilities like Retaliate.

Absorb

Absorb X:

An activated ability that means, "Prevent up to X damage to this unit, and it gains power for its next attack equal to the amount of damage prevented this way."
---