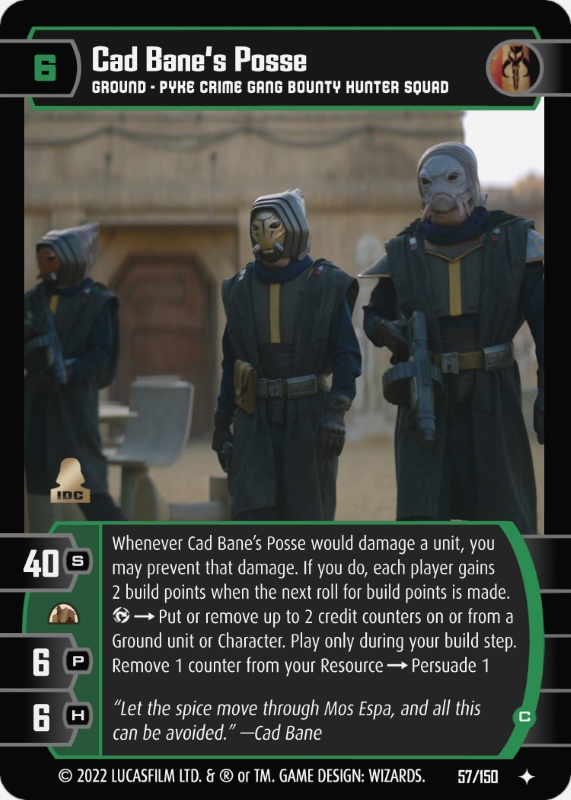 ---
---
---
---
---
---
---
---
---
---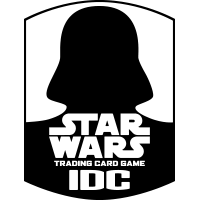 ---
Card Text
Whenever Cad Bane's Posse would damage a unit, you may prevent that damage. If you do, each player gain 2 build points when the next roll for build points is made.
Put or remove up to 2 credit counters on or from a Ground unit or Character. Play only during your build step.
Remove 1 counter from your Resource Persuade 1
---
---
Keywords
Persuade

Persuade X:

An activated ability that means, "Prevent up to X damage to this unit, and the attacking unit, if any, loses power for its next attack equal to the amount of damage prevented this way."
---