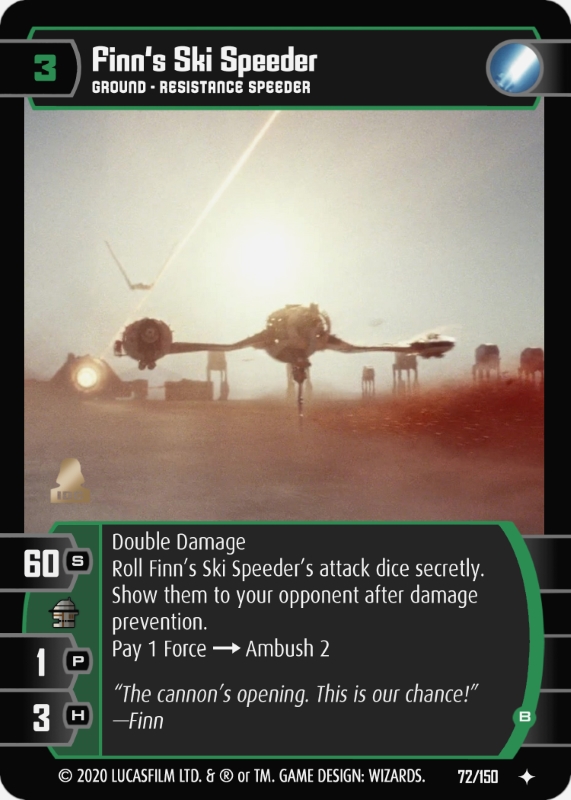 ---
---
---
---
---
---
---
---
---
---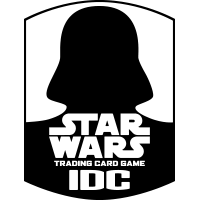 ---
Card Text
Double Damage
Roll Finn's Ski Speeder's attack dice secretly. Show them to your opponent after damage prevention.
Pay 1 Force Ambush 2
---
---
Keywords
Ambush

Ambush X:

A layered, activated ability that means, "If your opponent deploys, moves, or puts a unit into this arena, this unit does X dice of damage to that unit." Each Ambush can be used once per instance of a unit being deployed, moved, or put.

Double Damage

Double Damage:

An isolated, static ability played during the damage placement POP that means, "Put 1 additional damage counter on the defending unit for each 1 damage that wasn't prevented." Damage counters placed by a unit with Double Damage are in addition to the counters that would be placed normally if the attacking unit did not have Double Damage.
---