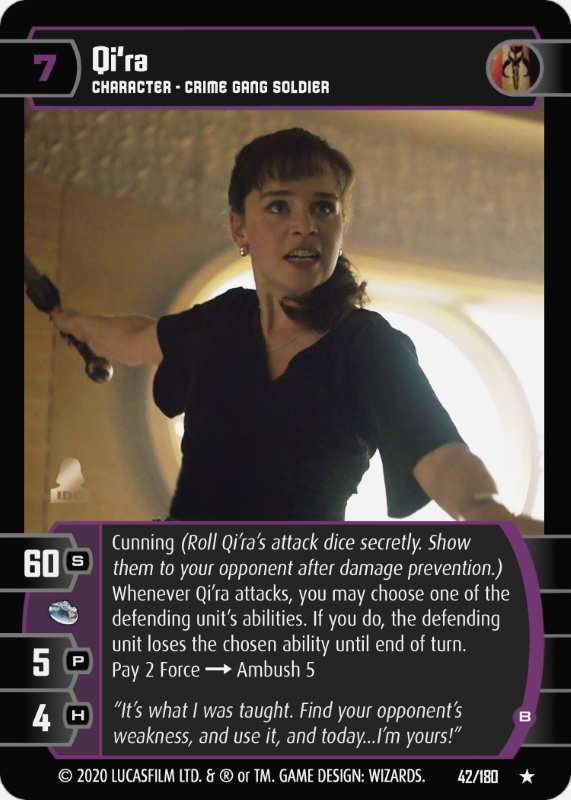 ---
---
---
---
---
---
---
---
---
---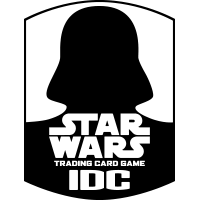 ---
Card Text
Cunning (Roll Qi'ra's attack dice secretly. Show them to your opponent after damage prevention.)
Whenever Qi'ra attacks, you may choose one of the defending unit's abilities. If you do, the defending unit loses the chosen ability until end of turn.
Pay 2 Force Ambush 5
---
---
Keywords
Ambush

Ambush X:

A layered, activated ability that means, "If your opponent deploys, moves, or puts a unit into this arena, this unit does X dice of damage to that unit." Each Ambush can be used once per instance of a unit being deployed, moved, or put.

Cunning

Cunning:

An isolated, static ability that means, "Roll this unit's attack dice secretly. Show them to your opponent after damage prevention."
---
---