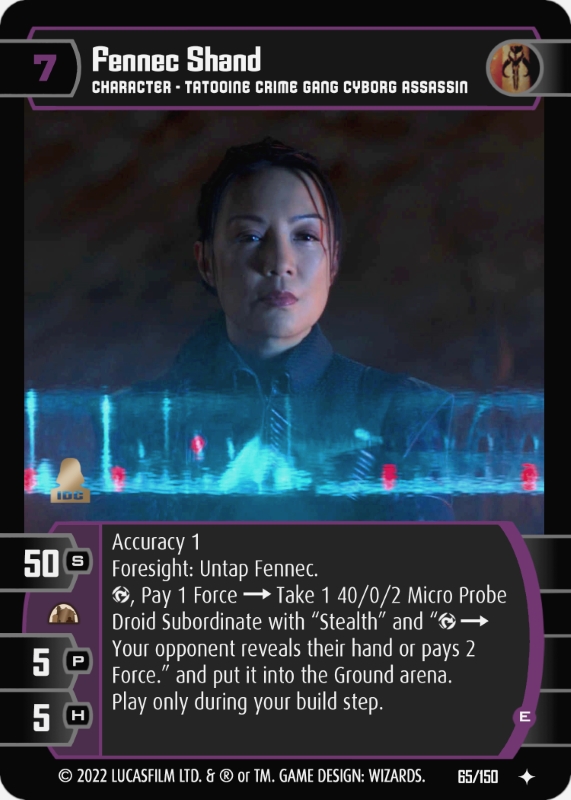 ---
---
---
---
---
---
---
---
---
---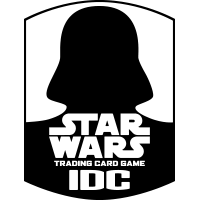 ---
Card Text
Accuracy 1
Foresight: Untap Fennec.
, Pay 1 Force Take 1 40/0/2 Micro Probe Droid Subordinate with "Stealth" and " Your opponent reveals their hand or pays 2 Force." and put it into the Ground arena. Play only during your build step.
---
---
Keywords
Accuracy

Accuracy X/-X:

A cumulative, static ability that means, "Add X to each of this unit's attack dice." and "Subtract X from each of this unit's attack dice." respectively. Accuracy can't alter "natural" rolls to affect Critical Hit, Fury, or Parry, but it can affect your chance against Armor. If a unit gets the Accuracy ability after you roll attack dice, it's too late to affect the hits.

Foresight

Foresight: [Effect]:

A static, layered effect that means, "Whenever this unit attacks, you may predict the number of hits that will be rolled for that attack. If you're correct, gain the [effect]." For example, a unit with "Foresight: Gain 2 Force" will give you 2 force if you guess the number of hits rolled correctly.

Stealth

Stealth:

An isolated, static ability that means, "This unit can't be attacked unless it's tapped or has damage counters on it." An untapped and undamaged unit with Stealth can still be affected by alternative types of damage. (Such as Overkill.) As long as the unit has any number of damage counters on it, it can't use Stealth.
---