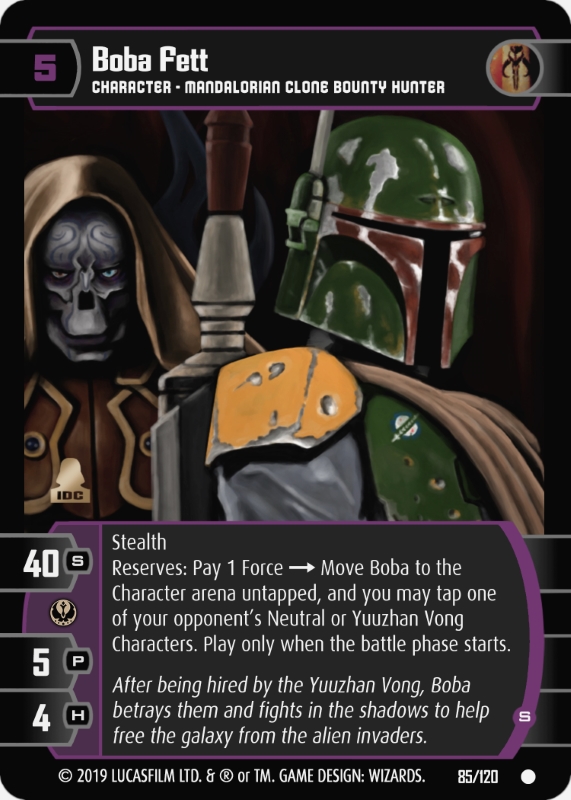 ---
---
---
---
---
---
---
---
---
---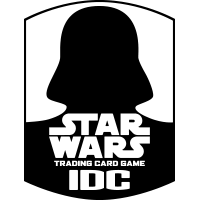 ---
Card Text
Stealth
Reserves: Pay 1 Force Move Boba to the Character arena untapped,and you may tap one of your opponent's Neutral or Yuuzhan Vong Characters. Play only when the battle phase starts.
---
---
Keywords
Reserves

Reserves: [Ability]:

A layered, static ability that means, "The following ability works while, and only while, it's in the build zone." The granted ability remains to be the ability of its type. (For example, activated abilities granted by Reserves may be disrupted.)

Stealth

Stealth:

An isolated, static ability that means, "This unit can't be attacked unless it's tapped or has damage counters on it." An untapped and undamaged unit with Stealth can still be affected by alternative types of damage. (Such as Overkill.) As long as the unit has any number of damage counters on it, it can't use Stealth.
---