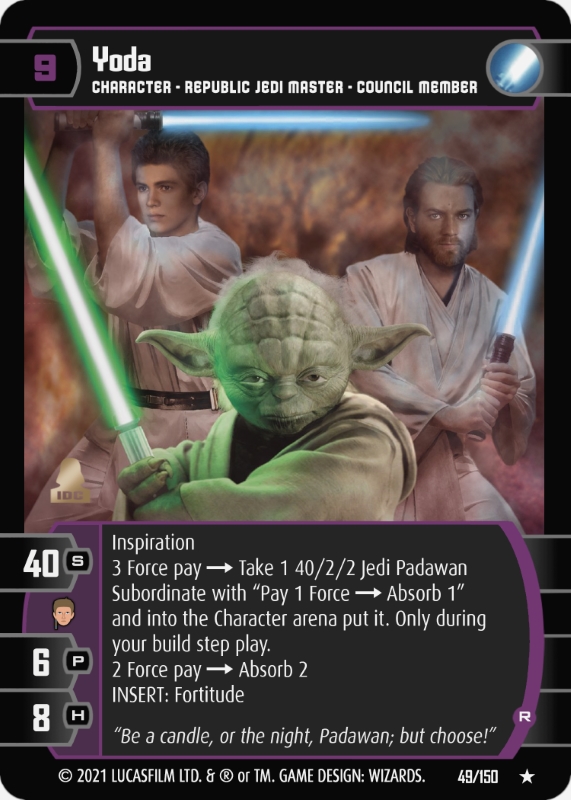 ---
---
---
---
---
---
---
---
---
---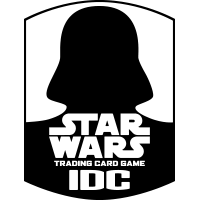 ---
Card Text
Inspiration
3 Force pay Take 1 40/2/2 Jedi Padawan Subordinate with "Pay 1 Force Absorb 1" and into the Character arena put it. Only during your build step play.
2 Force pay Absorb 2
INSERT: Fortitude
---
---
Keywords
Fortitude

Fortitude:

An isolated, static ability that means, "This unit can prevent unpreventable damage to itself." Units with Fortitude can prevent damage from units with Ferocity and "damage... that can't be prevented" by using Deflect, Evade, Parry, and other damage prevention abilities. Fortitude only allows a unit to prevent unpreventable damage to itself, not to other units. Putting damage counters directly on a unit is not the same thing as doing damage, and also can't be stopped by Fortitude.

INSERT

INSERT:

A layered, static ability that means, "When this card is in play or stacked under the unit, the unit gets the following effect:" Insert works while in the build zone. The effect works while anywhere in the unit's stack. The granted ability remains to be the ability of its type. (For example, activated abilities granted by Insert may be disrupted.) The granted effect may not work in the build zone as per the rule for the rule for that effect.

Inspiration

Inspiration:

An isolated, static ability that means, "Each of your other units in this arena gets +10 speed, +1 power, and +1 health."

Absorb

Absorb X:

An activated ability that means, "Prevent up to X damage to this unit, and it gains power for its next attack equal to the amount of damage prevented this way."
---