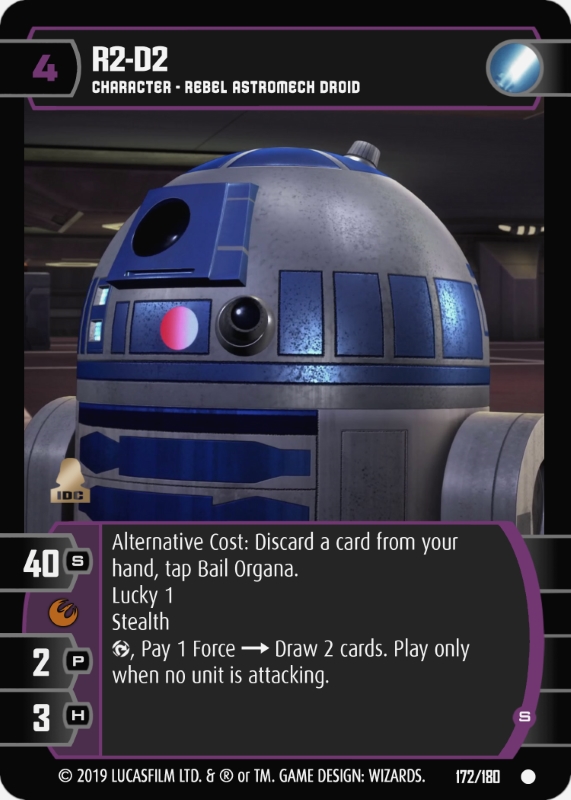 ---
---
---
---
---
---
---
---
---
---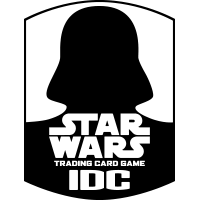 ---
Card Text
Alternative Cost: Discard a card from your hand, tap Bail Organa.
Lucky 1
Stealth
, Pay 1 Force Draw 2 cards. Play only when no unit is attacking.
---
---
Keywords
Alternative Cost

Alternative Cost: [cost]:

A selective, static effect that means, "Instead of paying the build cost of this card, you may complete this card by paying the [cost] listed." Alternative Cost must be paid in full, if it is not possible to pay the [cost] completely, you can't complete the card. You must pay the [cost] in the order listed. Any ability that reduces the normal cost to complete a card does not reduce the [cost] in that card's Alternative Cost, unless the ability specifically says so.

Lucky

Lucky X:

A cumulative, static ability that means, "Each time this unit attacks or is attacked, you may re-roll up to X of this unit's attack dice or have your opponent re-roll up to X attack dice against this unit." Both players can use Lucky effects according to the rules for POP chances. Lucky is used only once after all triggered re-roll effects resolve. You can't re-roll more dice than are rolled for the attack. You may choose to roll any number of dice up to the Lucky value.

Stealth

Stealth:

An isolated, static ability that means, "This unit can't be attacked unless it's tapped or has damage counters on it." An untapped and undamaged unit with Stealth can still be affected by alternative types of damage. (Such as Overkill.) As long as the unit has any number of damage counters on it, it can't use Stealth.
---